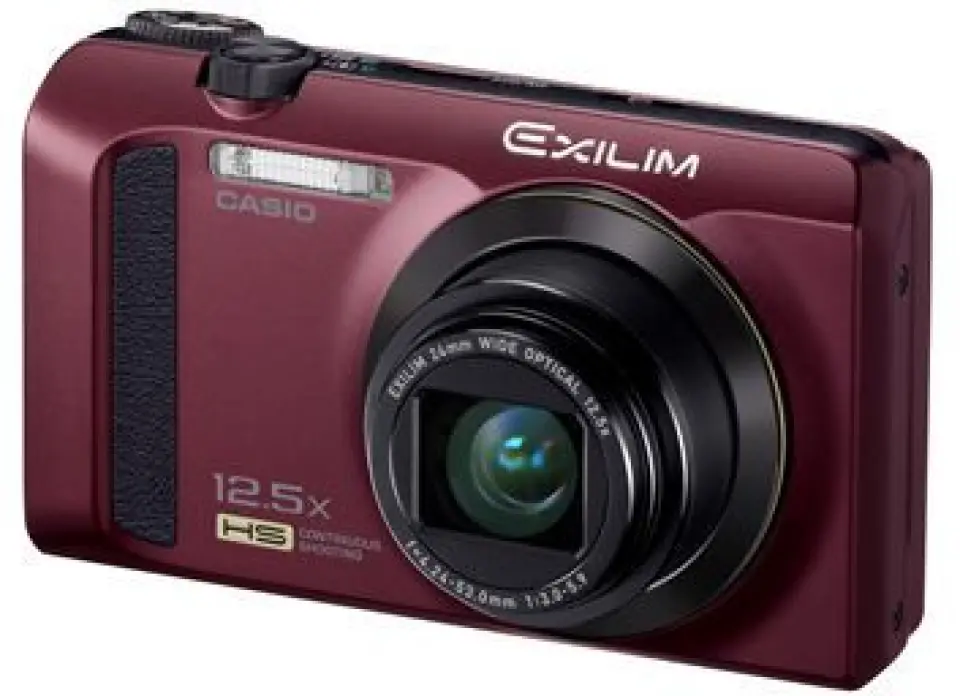 Casio Exilim EX-ZR300
Pressemelding fra Casio 8. august 2012:
Denne produktnyheten er en direkte gjengivelse av en pressemelding fagbladet Elektronikkbransjen har mottatt, og er ikke redaksjonelt behandlet.
Casio Releases New Flagship
EXILIM Digital Camera Offering More Photographic Fun Than Ever Fastest-ever
High Speed EXILIM camera boasts quick response and rich variety of shooting functions Easily captures every precious moments
Casio Computer Co., Ltd., today announced the release of the new EXILIM® EX-ZR300 compact digital camera. The new flagship EXILIM brand camera, the EX-ZR300 is equipped with a wide-angle 24 mm, 12.5x optical zoom lens and features a rich variety of shooting functions and a Rapid Shutter that make it effortless and fun to take pictures any time.
Casio's High Speed EXILIM cameras are powered by the EXILIM Engine HS with a dual-CPU configuration and two image processing paths, and they use Casio's unique high-speed technology to deliver a Rapid Shutter feature that enables you to press the shutter button repeatedly without a pause. They have proven popular for ease of use and advanced performance unlike anything possible before with conventional compact digital cameras.
The latest EX-ZR300 delivers the fastest-ever Rapid Shutter performance from a High Speed EXILIM camera, boasting a start-up time of just 0.95 seconds,*1 with 0.12-second high-speed auto focus*2 and shooting in as little as 0.26 seconds between photos.*3 Together with its faster performance, the EX-ZR300 was designed for ease of use with long battery life delivering approximately 500 shots,*4 and Eye-FiTM/FlashAirTM support for wireless connectivity with computers and smartphones. The ease of use is apparent from the moment you pick up the camera, making it more fun than ever to take photos.
*1, 2, 3 Values determined using Casio's measurement method.
*4 In accordance with Camera & Imaging Products Association (CIPA) standards.
As the new flagship model in the EXILIM family of cameras, the EX-ZR300 is packed with diverse shooting functions. Premium Auto Pro mode automatically combines images taken with high-speed burst shooting according to the shooting conditions, to dramatically improve final image quality in challenging situations such as backlighting, night scenes and zoom shooting. HS Night Shot combines images taken with high-speed burst shooting, producing bright shots of scenes that appear dark to the naked eye, without using a flash and delivering sensitivity equivalent up to ISO12800. Art Shot offers seven different effects for creating artistic photos, such as miniature and toy camera effects.
Kameraeet blir tilgjengelig i september og får følgende utsalgspris:
Exilim EX-ZR300: 1999,-