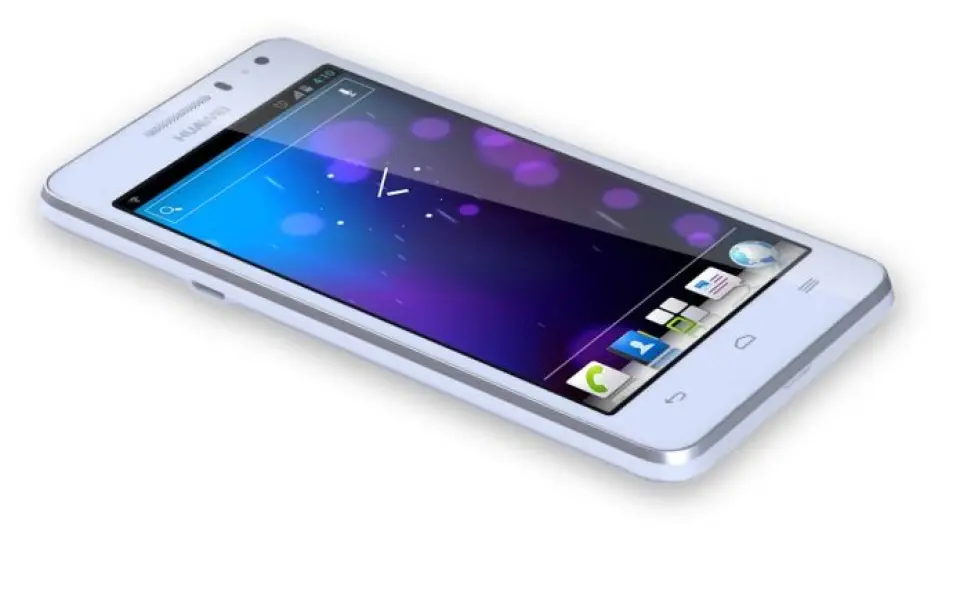 Huawei Ascend G600
Pressemelding fra Huawei 31. august 2012:
Denne produktnyheten er en direkte gjengivelse av en pressemelding fagbladet Elektronikkbransjen har mottatt, og er ikke redaksjonelt behandlet.
Huawei Launches the Ascend G600 Smartphone -
More Visual Clarity, More Speed and More Power
Huawei, a leading global information and communications technology (ICT) solutions provider, today launched the HUAWEI Ascend G600 smartphone. Running on Android 4.0 with an 8-megapixel BSI auto focus (AF) rear-facing camera, and double speakers with DTS surround sound, the HUAWEI Ascend G600 is at the forefront of innovation placing great technology within reach for more people around the world.  
The HUAWEI Ascend G600 provides more of the features that improve peoples' mobile phone experiences, everyday. The mega 4.5-inch LCD IPS HD screen with 960 x 540 pixel resolution brings unsurpassed visual clarity. Powered by a 1.2GHz dual-core CPU with industry-leading 1930mAh Li-Polymer battery, the Huawei Ascend G600 can be fully charged in four hours, powered on in five seconds, and with Huawei's power saving technology, provides more than 15 days of standby time[i].
"We are very excited to introduce the new HUAWEI Ascend G600, which gives more functionality and power for people who expect more from their technology," said Shao Yang, Chief Marketing Officer, Huawei Device. "Building on the success of the Ascend range of smartphones, the HUAWEI Ascend G600 is the latest in our range of flagship products that make exceptional product experiences accessible for more people globally."
The HUAWEI Ascend G600 offers more connectivity and file sharing with Wi-Fi Direct, Bluetooth and DLNA. Its 768MB RAM and 4GB ROM storage can be supplemented with MicroUSB 2.0 and Micro-SD up to 32GB. With its dual-core 1.2GHz Qualcomm processor and Android 4.0 Ice Cream Sandwich operating system, the Ascend G600 also provides access to NFC, the latest mobile payment technology giving users the ability to purchase quickly and efficiently while on the go.
The HUAWEI Ascend G600 will be available in black and white in selected markets from September 2012.
[i] In a controlled laboratory environment.